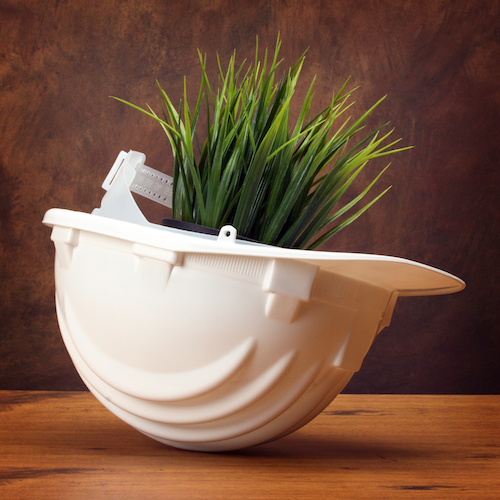 Welcome to the powergreen blog!
Welcome to the powergreen blog, a little corner of the internet dedicated to bringing you the up-to-date renewable energy news from across the Middle East and around the world. Each week we'll be checking in with new installments that cover everything from the latest research to shifting policies and everything in between. Most importantly we'll offer insight on how your business can capitalize on these evolving trends.
We know from experience that renewable energy is a unique industry, and that being aware of the latest developments is a great way to stay competitive. Through this blog we want to share what we've learned and give you a view from the cutting edge of innovation in green energy.
Who is powergreen?
powergreen is a company of innovators and trendsetters, living and breathing renewable energy and intent on being the power behind all things green. Evolving out of the "Green Division" at Innovations Unlimited ME, our transition from division to full-fledged business has allowed us to explore new avenues to share our passion.
Our name powergreen stands for "Powering the green revolution" both in terms of driving change and helping to generate clean sustainable power. Our passionate team is focused on providing market leadership through not only outstanding products, but also state-of-the-art solutions and unparalleled services. As a new season begins powergreen is ready to thrive.
A hub for renewable energy news
The powergreen blog is all about sharing our experience and research. We want to ensure that if you are passionate about renewable energy, you have the information you need to make an impact.
Some of the topics you can expect to see in the coming weeks and months include:
Renewable Energy Innovations
News and Events
Academic Updates
Middle East Developments
powergreen News
The landscape for green energy will continue to develop and there's no doubt that there will be challenges ahead, but that's not necessarily a bad thing. At powergreen we believe in taking seemingly impossible problems and finding the very best solutions.
And truthfully, that's what this blog is going to be about – solving problems and connecting people so we can build a stronger green energy economy together. We'll profile the voices of experts and conduct in-depth research that allows you to better navigate the challenges of renewable energy.