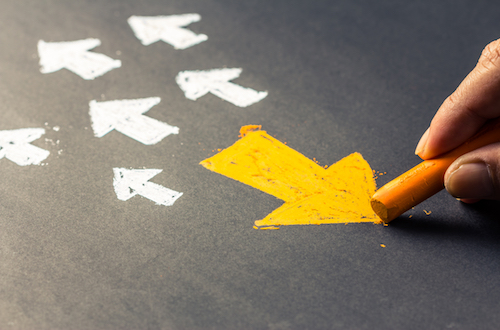 The forces behind Renewable Energy growth in the GCC
The GCC, along with many other nations, have made critical commitments towards tackling the problem of global warming we face as a world today.
Even though the GCC's total carbon emissions contribution is low compared to other developed countries, it is ranked highest in the world's per-capita tally based on studies from the UN framework convention on climate change.
Rapid urbanization, population growth, bigger buildings and the building of larger malls will undoubtedly increase this imbalance and lead to a higher total of greenhouse emissions if not addressed decisively and quickly. The region will warm faster than the global average with an estimated rise of 1.6 degrees by 2030, which would give it an average summer weather of 50 degrees Celsius – with less rain. In extreme case scenarios, scientists predict that almost 20 percent of Qatar's land mass could be under water if the sea levels rise between 2 to 5 meters from today's levels in the next 50 to 100 years. This will affect the whole population.
Meanwhile, after the Climate conference in late 2015, GCC members have issued plans and alternative energy targets in an unprecedented shift in regional policymaking.  They have acknowledged that they have an interest in being ahead of the game and reducing future energy demand from traditional energy in their key markets. This comes in the form of a series of national energy subsidy reforms which include gradual subsidy reduction in energy prices, energy conservation tactics, and operational efficiencies have been introduced with the expected effect over time of lowering the region's vast per capita energy consumption rates while simultaneously decreasing government income and spending based on Oil and Gas revenues.
How can the region's challenge of energy production and economic development become balanced with a reduction in carbon emissions?
The incentive structures inherent in the regional political economy are well aligned in the case of renewables, with little standing in the way of progress politically. It remains clear that the biggest obstacle facing renewables in the region is not a low oil price, but rather the ability of states to create and regulate a diverse, competitive, and local market for a new breed of energy providers.
 UAE and Saudi Arabia have joined Mission Innovation in 2015, among 20 countries and the EU, who are committed to doubling their renewables research and development investments over a five-year period. Only 6 months later however, Dubai signed a 25-year agreement to develop a 2.4k megawatt coal fired power station.
Such contradictory moves are worth reconsidering before the climate problem becomes more of an existential threat.
Perhaps more crucially, a deeper paradigm shift, away from extravagance and towards efficiency is now more necessary than ever. This shift is a deeper behavioral transition from dependence on government subsidies and the sense of entitlement that it fosters. The public's awareness of the potential crisis from global warming will start to change as the use of traditional energy becomes more expensive. Governments must lead the way and encourage more investment in renewables and for the adoption of newer technology to facilitate this change. The financial strain on the governments of the GCC from the ensuing oil price crisis need not hamper but encourage this shift.
Among the forces constraining this shift has been a work-in-progress regulatory framework, as yet insufficient financial incentives, and limited private sector involvement in the energy sector. The forces that impede the transition can be transformed into actions that transcend these constraints. Governments can support this move through such actions as:
Create and regulate a diverse, competitive, and local market for a new breed of energy providers
Build and promote energy efficiency as a priority whether it be for industry, housing or transportation
Increase R&D spend on new technologies especially for AC cooling (which is 60% of energy consumption in the GCC, 75% during peak summer days)
Improve public transport
Improve technical know-how for implementation and use of new technologies
Build carbon capture and reuse plants
Enhance water and wastewater management
Support the reduction of desertification
The extent by which policies are changed and new ones are implemented will determine if future generations and our environment benefit from a cleaner, more sustainable energy supply.
The United States and China, the world's two largest polluters accounting together for 38% of  carbon emissions, have both ratified this past week the Paris climate change agreement. This move marks the determination to carry the UN agreement into effect.
It is obvious that the business-as-usual case, in which the world will continue to move ahead with only limited carbon-binding targets is coming to an end. The more challenging scenario of a world whose appetite for oil will decrease more significantly and more rapidly than anticipated; and the GCC is primed to join this important trend to ensure a better world for future generations.